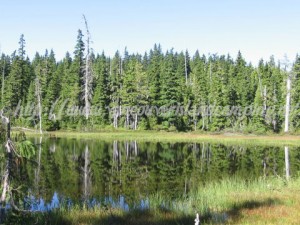 Is camping in the fall a good vacation choice for the family is a question asked many times by inexperienced campers who may only get time off from work in the fall season. Seasoned veterans recognize the benefits of uncrowded campsites, fall colours and cool fresh air.
Spending time in the great outdoors during the months of fall can be made more enjoyable wherever you camp, if you prepare ahead of time. You can find out how to be prepared for camping with the following advice. You will surely be grateful for the information you found here.
Look at the weather forecast prior to leaving for your trip. You can find the average weather during the fall season for almost any location online. When you know what to expect, you will have the right clothes packed.
Necessary Equipment for Fall Camping
Emergency first aid kits are one of the most important things to bring on a camping trip for any season adventure. Your emergency kit changes depending on the place you go camping, but you have to be certain it has the basic tools. Make sure that you have the basics like following items:
Bandages, in assorted sizes and shapes. Include butterfly bandages, which will simulate a stitch to keep a deep cut together, and triangular bandages to create slings or hold dressings.
Blister pads
Gauze pads
Elastic bandages for wrapping sprains or to hold compress bandages in place
Moleskin
Q-tips
Antiseptic wipes
Antibiotic cream
Burn ointment
Rubbing alcohol, to clean tools such as tweezers in the event they are needed for an injury
Hydrogen Peroxide
Waterproof Matches
Flashlight
aspirin or ibuprofen
antihistamines
antacids
tweezers
magnifying glass
safety pins
duct tape
needle and thread
scissors
emergency blanket
medical gloves
Always replace anything you use from your emergency first aid kit asap so it will be available the next time  the need arises.  Add to it personal things like an epi pen if your allergic to certain things like bees or prescription medications you require.
Don't forget to include special pillows designed to alleviate the problems associated with fall camping. Make sure that you bring camping pillows that do not absorb moisture. Normal pillows absorb moisture out of the air and can mildew quickly. A good pillow designed for camping, however, will keep the moisture out, which will prevent any of the above problems.
Don't leave home without all of your essential camping equipment. It would be horrible to forget something important like the tent or camp mat. Make a list of the items you need, and double check it before you leave home. Once you are at your favorite campground, it is usually too late to deal with a forgotten item unless the campground has a general store of is close enough to a community with access to one.
Generally camping is meant to emphasize minimalism,  however when camping in the fall, some carefully chosen supplies can make all the difference. It's important to have a warm sleeping bag that is rated for temperatures between 0 and 20 degrees Fahrenheit.  Extra blankets are also recommended when available packing room permits or if your sleeping bag is rated higher than 20 degrees. This helps to make sure that you are comfortable at night when it is chilly.
When going on a fall camping trip, it is essential to dress warmer than you would during the summer months. Items like wool sweater, thermal socks and underwear will help guard against the cool temperatures during the evening and early  mornings.
Disposable heating pads are another accessory that can come in handy to warm up your blood and make camping in the fall weather a little more tolerable.  Especially when tucked inside your gloves so you can still function with things that require a little more dexterity to solve.
Setting up Your Camp
Always set up your camp before nightfall. Figure out where you can park if you are driving an RV. Find a flat, dry piece of ground if you're pitching a tent. If you don't do this, you could find yourself in a precarious and unsafe area after dark. It will also make it easier to see what you're doing, saving you a lot of frustration.
Setting up camp while there is still daylight allows you to get prepared for the drop in temperature instead of working through it.  If you're car camping then it won't be much of a concern other than being able to see where you will be parking your car, camper or motorhome etc.
If you are going backpacking in an area where there is cell phone service, you should leave your car or base camp with a cell phone that's fully charged. Better yet, bring along an extra cell phone to carry on your person at all times and a battery or two in case your phone runs out of juice. The cell phone comes in handy in emergency situations, so you will need all the battery power you can get.
To sum it up
So when asking yourself is camping in the fall a good vacation choice for the family keep in mind the benefits discussed in this article.  You will find that it is a great time of the year to camp with lots of different aspects that you won't see in the summer.
Camping in the fall is one of those things that can be fun, or not so fun. It all depends on the time you take to properly prepare for your trip. When you prepare correctly, your trip will be great. When you prepare poorly your camping trip will leave a bad taste in your mouth.
Camping during the months of fall is a great activity for everyone. The information provided in this article will help you plan a camping trip that everyone will enjoy, whether they like the outdoors or not. Get outdoors and explore the many beautiful sights that Mother Nature provides not only in the summer months but in the other months of the year as well.
Please Leave Comments or Ask Questions Below
Don't be shy, please leave us some comments good or bad it doesn't matter as we love hearing from you regarding our website, articles and what you'd like us to do to make this website better suited for your needs.  We'll always reply with 48 hours to your comments or questions.  Please be courteous and polite though even if you disagree with something as no one likes a bully.
Also don't forget to share us with your favorite social media site using the buttons at the top and bottom of every page so we can get the word out there about the beautiful camping opportunities that exist on Vancouver Island.