Who Is Vancouver Island Camping
Have you been searching for info about camping supplies, equipment, as well as great places to set up your tent or RV? Vancouverislandcamping.net is packed with great information and we are frequently adding new content to deliver the most recent guidance. We've been working hard to come up with interesting information to be able to give you the answers you have been trying to find.
We have put this site together as a way to present relevant and helpful information about having a great camp experience, nevertheless, you have to bear in mind that the material on this site merely represents the thoughts and opinions of the writers.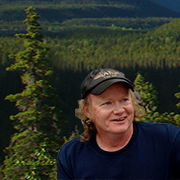 The owner is Paul Smith and he lives in Gold River on the central northwestern side of Vancouver Island. Paul has been camping his whole life and like every other wide eyed kid looking for an outdoor experience, his parents are responsible for his camping passion.
Paul's goal is to visit every campsite on Vancouver Island and bring that experience to you in the hope that you will be able to follow in his footsteps.  He will be shooting walk through videos of the campgrounds and providing information on how to get there.
Paul will also provide you with other camping tips and articles of campgrounds in other parts of North America as you the contributor aid him by writing for his blog about your experiences.
Vancouver Island is a paradise of outdoor adventures and only a small part (albeit a big one) of British Columbia, Canada in general. Hopefully you will be able to get up here and experience the same thrills and sense of utopia that Paul is trying to provide through his writings.
In the big picture, North America is truly one of the most beautiful places on earth and should be explored especially the back country and many, many campgrounds provided.  Hopefully we can help others along with input from you to show the way to enjoy the outdoors and camping facilities that the continent offers.
Thank you for checking out our website and please engage with us by leaving comments or sharing via social media. This will help us to keep providing you with the content that you want to see on our website.
Save
Save
Save